So you're thinking about entering?
I know I probably don't have a great amount of wisdom to share at the ripe old age of 17 but I do have a little bit of experience and would love to share with you all my journey and thoughts on entering art competitions and where it can take you.
Firstly it's scary, and it seems the older you get the bigger that self doubt creeps in but like anything, practice makes perfect. For me I fell in love with creativity at an early age. I loved to draw, to express myself through art and generally just get messy. The end result was less important than the fun of creativity. My dining room table was my creative space and my sister and I felt safe to experiment.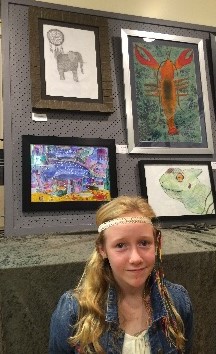 Move on a few years, I was about 10 and mum loved what I was producing and encouraged me wherever she could. She saw a local art competition The Darcy Doyle Art Awards and entered a drawing I had done. I cannot tell you the excitement and I guess I would say 'pride' I felt that first time I saw my work in a professional gallery setting. Mum took photos and people actually commented on my work! I didn't win a prize that year but it didn't matter at all, the experience was thrilling.
Now forward on a few more years, entering competitions was a little different. I was a teen and wondered how my peers would judge me. There were times when mum would suggest a competition and I would say 'no' but practice does make perfect so I persisted and suddenly I started to have a few success. It felt humbling but at the same time wonderful to be acknowledged for a skill I had spent time developing.
I am now 17, I own a business that utilizes the arts to provide education to girls in the developing world, I have won art awards both local and international, I am a published illustrator and for the past few years I have helped run the Junior Doyles.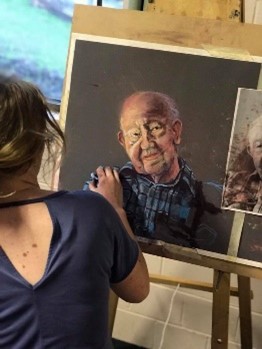 What has this given me? To be honest it has helped to shape who I am. I love to watch the smiles on the kids faces when they show their treasured friends or relatives 'their work', to see a teens work sell to a collector who was inspired by their creation or just the youthful joy that comes from creativity.
So if you are thinking of entering……I encourage you to just go for it. Your work is good enough, you are enough and we would love to hang your creativity! What have you got to loose?
From Katura Halleday – Junior Event Director
You may also be interested in...